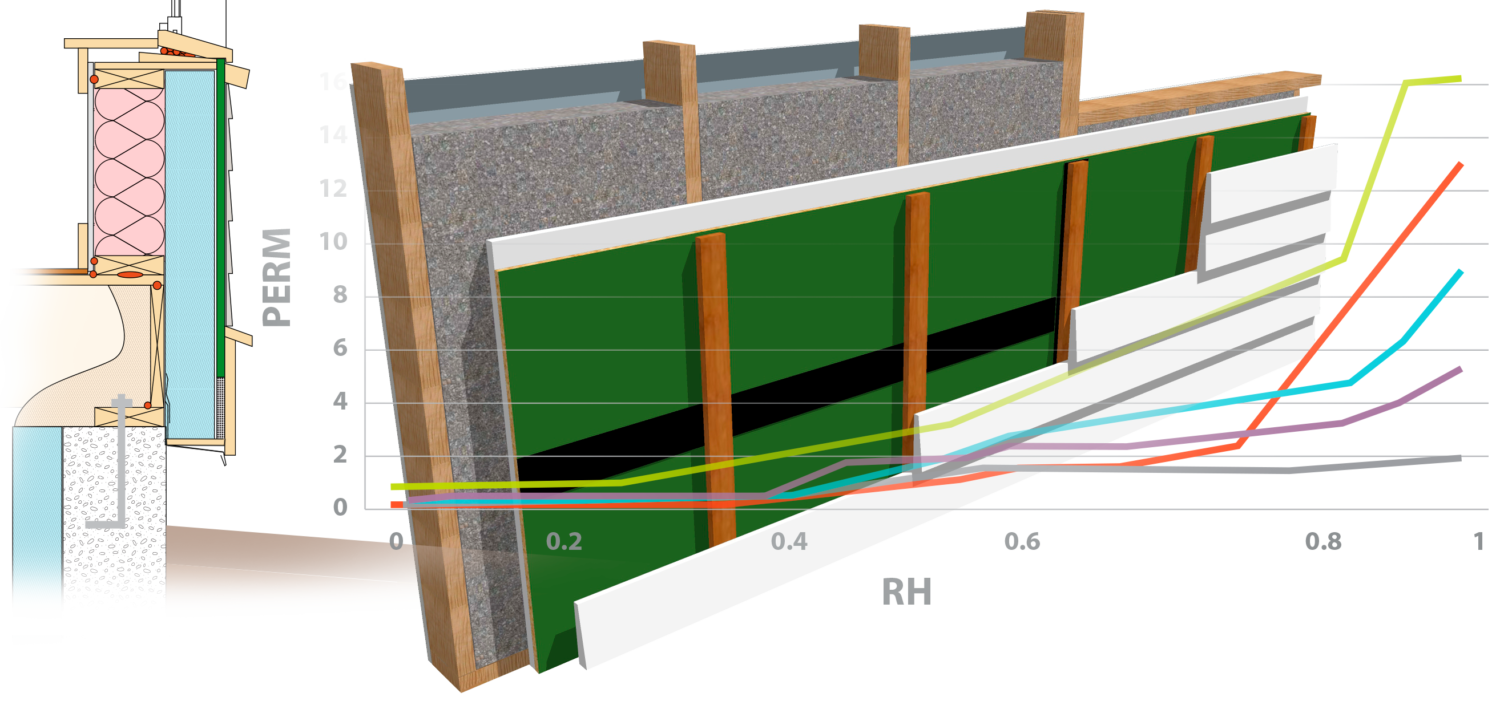 Chizek is Evergreen
Sustainable. Green. Energy-efficient. LEED. EnergyStar. You've heard all the buzzwords. More and more, houses are being built to a higher standard of airtightness, insulation and efficiency. But not all builders are on board with the techniques that make your new home perform properly.
For Chizek Builders, it's easy being green, because many of the techniques that yield an energy-efficient home are the same ones we've used for years. A green home is another name for a good home—one that is comfortable all year around, and affordable to heat and cool.
Fundamentally, making a home comfortable and durable involves controlling the transmission of three things: heat, air and moisture. Conveniently, when these are effectively managed, the home's energy needs are lower as well!
Balance. Confidence.
Our two critical performance principles. Naturally, we strive to balance performance with your budget, but also work to chose materials and techniques that complement each other, where no component over- or under-performs relative to the others. For example, expensive, high-efficiency windows in a drafty, under-insulated shell would be a waste.
We also want to stand behind the choices we make. We're all for innovation, but we won't use any performance-enhancing materials unless we're confident that they are well-proven and will hold up for the long haul. We believe the primary components of your home's shell should last a lifetime.
Time-tested methods meet modern standards.
Chizek has included proven performance-enhancing techniques for decades. We've incorporated passive solar principles in homes since the 1980s, and the construction details we've long considered standard are now more and more recognized as the right way to build for comfort and efficiency.
Some examples:
2×6 walls are standard for greater insulation depth
air-sealing and caulking stud cavities, plates and window/door penetrations throughout prevent uncomfortable drafts and loss of conditioned air
high-efficiency door and window assemblies
high-efficiency heating and cooling systems; zoned systems allow you discretion in temperature control
insulation appropriate to location: we use closed cell spray foam in walls when possible for maximum R-value and air sealing; R-50 to R-60 cellulose in attics
Michigan Energy Code
The most recent update to the Michigan Energy Code took effect in September 2017. The residential code has been updated to include these energy efficiency requirements:
Completed homes must now be tested for airtightness. The leakage rate testing is performed with a blower door at a specified pressure, and the home can have no more than the code-maximum leakage. Some testing may require a certified third party to confirm results.
Insulation and door/window requirements have been amended to decrease reliance on indoor climate control.
Requirements for insulating and sealing ductwork have been updated. All ducts must be sealed, and they must be insulated if situated in un-conditioned spaces such as attics.
How green is green enough?
To start, you can expect your Chizek-built home to be comfortable and cost-effective no matter what's going on outside. But technologies and techniques are changing fast, so we are always willing to incorporate proven efficiency boosters into your home. If you have additional goals or features in mind, tell us about them and we can bring them into your custom home's design.