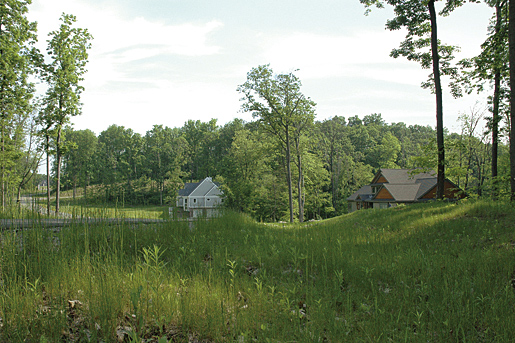 Harbor Trail Country Estates
So Near, Yet So Far
Harbor Trail is just a couple of miles west of US-23, roughly midway between Ann Arbor and Brighton (see the map below). It's a little hard to find—but that's partly by design. The development's relative isolation adds to its Up North ambience.
Convenient for Commuters
The communities of Ann Arbor, Brighton, Dexter, and Pinckney are all within a 15-minute drive of Harbor Trail. In fact, a home here is within a reasonable commuting distance of practically anywhere in Southeast Michigan.
Raising a Family?
In Harbor Trail, your children will attend the acclaimed Dexter Community Schools district. Ask your neighbors – public education doesn't get much better.
Fun, Fitness, and Fresh Air
If Harbor Trail's own rustic surroundings weren't outdoorsy enough, you'll find public hiking and biking trails, lakes, and golf courses nearby. There's also the Pinckney Recreation Area – one of Michigan's largest and best-equipped.
[Download a PDF of this map]